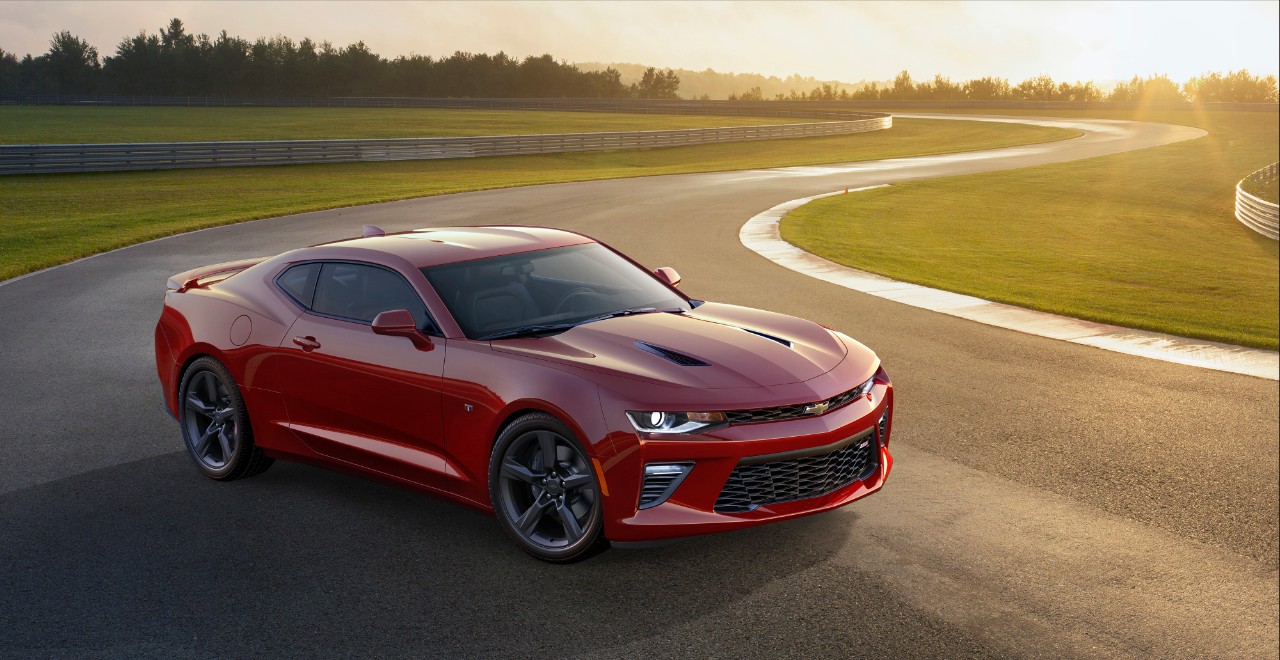 The sixth-generation Chevrolet Camaro will offer higher levels of performance, technology, and refinement and is designed to maintain the sporty car segment leadership earned over the past five years.
The recently revealed 2016 Camaro provides a faster, more nimble driving experience for drivers, enabled by an all-new, lighter architecture and a broader powertrain range. Six all-new powertrain combinations are offered, including a 2.0L Turbo, an all-new 3.6L V-6 and the LT1 6.2L V-8, which is SAE-certified at 455 horsepower (339 kW) and 455 lb-ft of torque (617 Nm) – for the most powerful Camaro SS ever. Each engine is available with a six-speed manual or eight-speed automatic transmission.
"The much-anticipated next generation Camaro will be the best yet," said Alan Gamblin. "It was thoughtfully engineered from the inside out and is sure to be a favorite among our customers."
Camaro's leaner, stiffer platform, and slightly smaller dimensions are accentuated by a dramatic, sculpted exterior. Meticulously tuned in the wind tunnel, the exterior contributes to performance through reduced aerodynamic lift for better handling while enhancing efficiency.
A driver-focused interior integrates class-leading control technologies, including a new Driver Mode Selector, configurable instrument cluster and a customizable ambient lighting feature.
"Redesigning the Camaro is thrilling and challenging all at once, but the secret is to offer something more," said Mark Reuss, General Motors executive vice president of Product Development. "For Camaro enthusiasts, it retains iconic design cues and offers even more performance. For a new generation of buyers, the 2016 Camaro incorporates our most innovative engineering ideas with finely honed performance and leading design."
Only two parts carry over from the fifth-generation Camaro to the new Gen Six: the rear bowtie emblem and the SS badge. Chevrolet focused on three pillars of development to make it not only the best Camaro ever, but one of the best performance cars available: performance, technology and design. In their quest to make the 2016 Camaro as lean as possible, engineers and designers evaluated every aspect of its architecture. As a result, the total curb weight for Camaro has been reduced by more than 200 pounds (90 kg).
The 2016 Camaro will be produced at GM's Lansing Grand River assembly plant in Lansing, Mich. It will go on sale later this year and will be offered in LT and SS models.