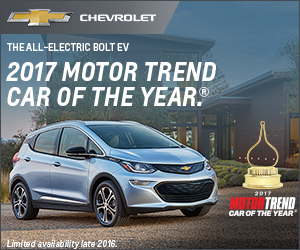 Introducing Motor Trend's 2017 Car of the Year, the Chevrolet Bolt EV. The Bolt is being hailed as a game changer in the industry. Chevrolet has been experimenting with electric vehicles since the 1960's. With the new Chevrolet Bolt, they have hit their stride and are shaking up the electric car market. According to one judge, the Bolt is simply "twice the car for half the price of a BMW i3." Motor Trend and Car and Driver are both putting Tesla on notice as this new Chevrolet has set the standard of performance but is coming in at a reasonable price. It is not just a top of the market electric car; it is a remarkable car, period. Motor Trend asserts that "perhaps the most impressive thing about the Bolt EV is there are no caveats, no 'for an electric car' qualifiers needed in any discussion. It is, simply, a world-class small car." What happens when you have a long-range electric vehicle in a world-class package? You get the Motor Trend 2017 Car of the Year.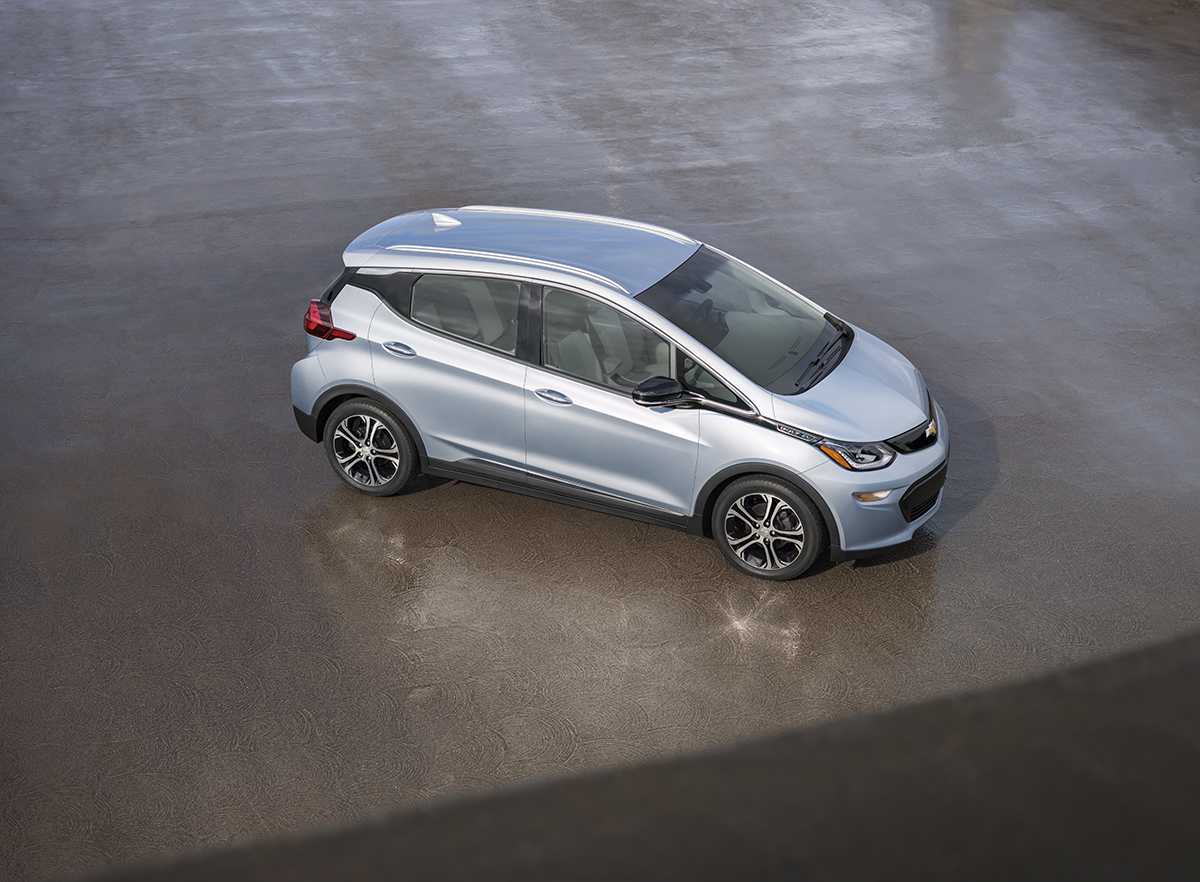 The Chevrolet Bolt EV runs an EPA=certified range of 238 miles. This long-range charge is set to cover a commute, errands, quick getaway, or any other unexpected tasks that pop up in your day. The Bolt EV's tall hatchback design lends a comfortable experience for all passengers and does not fail to provide entertainment for those along for the ride with its seven device capable 4G LTE onboard Wi-Fi hot spot. Don't worry drivers, you won't be left out. Motor Trend judges report the Bolt is "fast, fun, and genuinely entertaining to drive."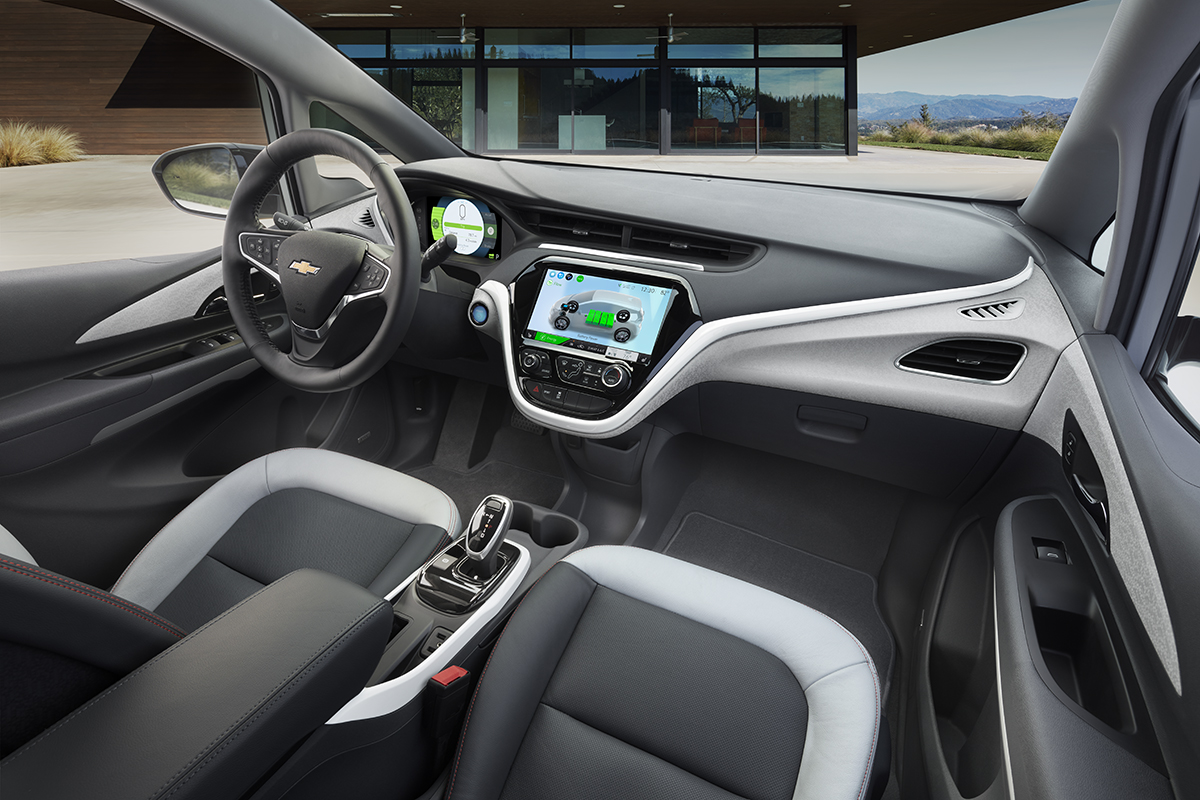 How much will the car of year cost you? This is where the Chevrolet Bolt EV truly shines. Coming in well below other electric vehicles on the market, the Bolt starts at $37,495 in LT trim, but with available tax credits, consumers can drive this vehicle home for under $30,000. This affordable, cutting edge technology housed in a world class vehicle is revolutionary for the industry. As Car and Driver affirms, the Bolt is "the most important vehicle for battery-electric technology to date." To see the Motor Trend Car of the Year for yourself, come in for a test drive today http://bit.ly/2rdnvLC.