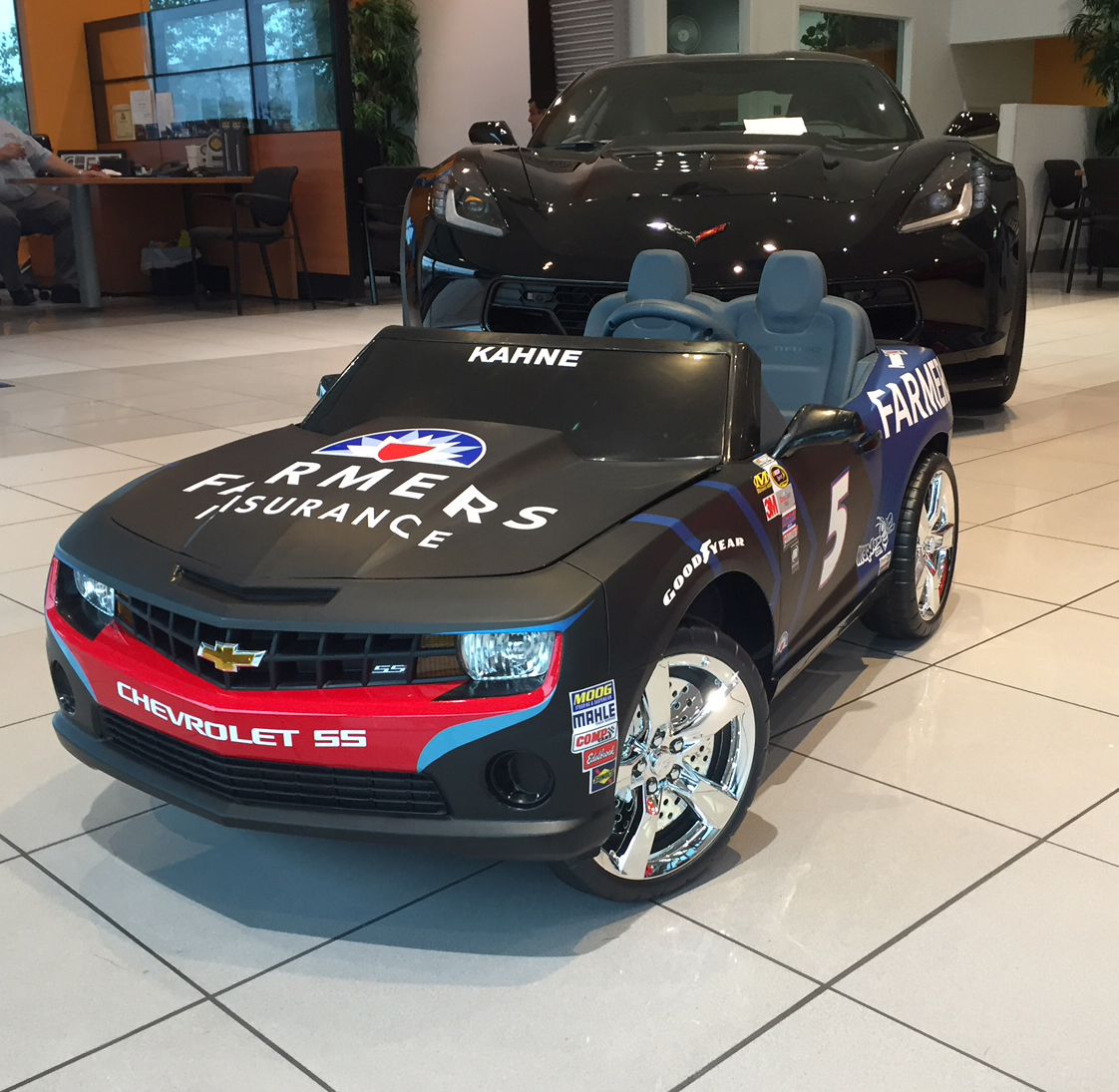 Russell Wilson and Kasey Kahne for the third year are hosting a celebrity golf tournament THE DRIVE to support Children's Hospital and Strong Against Cancer.  The tournament is held at Suncadia Lodge June 27 & 28th.  The Drive includes a silent and live auction to raise money for Children's Hospital.  Last year Kahne and Wilson presented a $400,000 check to the hospital.
 Chevrolet's driven at the Event are supplied by the Northwest Chevy Dealers and Art Gamblin Motors.  This year the Northwest Chevy Dealers donated an officially licensed one of a kind kid's battery operated version of Kasey Kahne's Sprint Cup Series car.  This car will be autographed by Nascar driver Kasey Kahne who was born and raised in Enumclaw then auctioned to the highest bidder.  Proceeds will go to Children's Hospital to fight Cancer.
This unique Kid's car is the first that will be auctioned off at various events by the Seattle International Auto Show and the Washington State New Car Dealers in support of Children's Hospital.  The car will be featured along with other Kid cars during the Auto Show November 10-13.